Astrologer Pramod Pandit, New Delhi - India - Get Online Consultation Now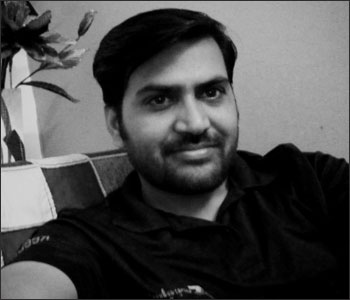 It is very hard to find out a qualified Vedic astrologer on Internet who can guide you profoundly because there are several astrologers, so called "Gurus" or "Acharya" who may be fraudulent or at least incompetent. So you need to be careful when you are choosing an astrologer on Internet. However, if you are looking for a real and experienced Vedic astrologer, you have come to the right place.
Astrologer Pramod Sharma is one of most qualified astrologers in India. He is born in a family in which his father and grandfather are also prominent astrologers. He was brought up in a religious, cultured and "Satwik" atmosphere. He has been fascinated by stars since his childhood. He learnt the basic of Vedic astrology very quickly and stared giving predictions for his friends and classmates. At the age of 15, he was able to predict several events of life through horoscope. Besides of his own efforts, and completing a diploma in astrology from a reputed college of astrology, he has learnt several secrets of Vedic astrology from his father and grandfather also.
He advises on various aspects of astrology. He helps you to overcome your confusions in understanding astrology. He always uses his time-tested and secret methods of Vedic astrology to read or judge a horoscope.
He promises to keep all the information and personal details that you share with him confidential.